More than ever before we are concerned about our health in these COVID-19 times. To help food brands to respond to consumer concerns about health and immunity, we brainstormed with our team and came up with a series of 🔟 Tips about fruit packed with health.
1. Fiber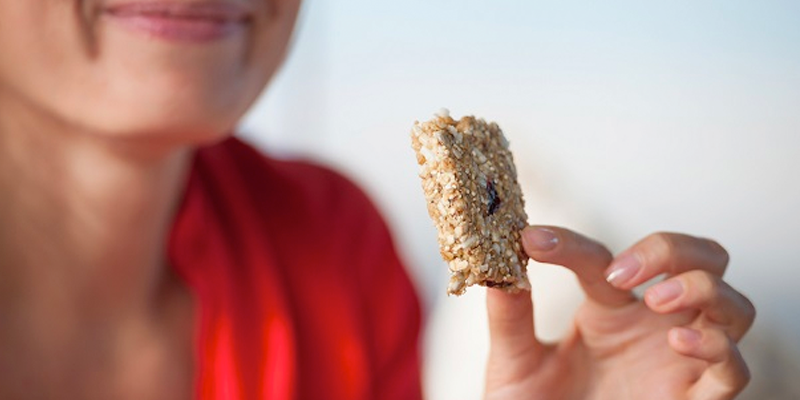 Did you know that there is still a large gap to fill between the recommended and the actual intakes of dietary fiber worldwide.
You can read more about fiber in our blog topic: high fibre snacks on the rise.
2. Chia
"Chia" is the ancient Mayan word for "strength". The tiny black seeds provide sustainable energy and are recognized as a superfood.
Did you know we can include chia seeds in our fruit pieces, for a health boost and extra crunch?
3. Manuka honey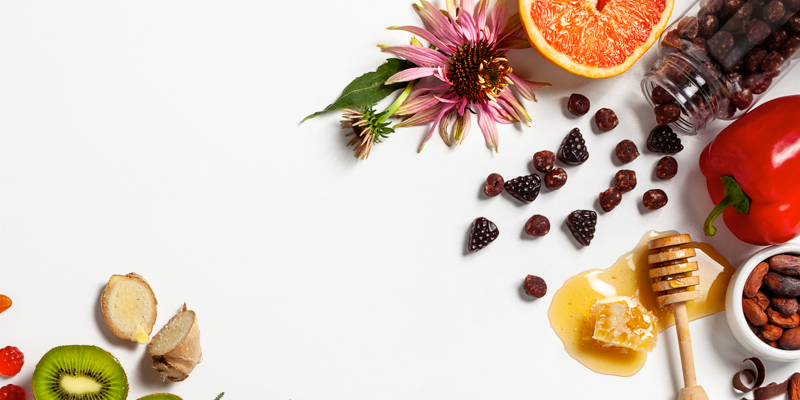 As a company with roots in New Zealand, we'd like to put this health ingredient from New Zealand in the picture. Manuka honey is used as a natural ointment for wounds of all kinds.
It's the product of the New Zealand scrub plant the Manuka bush. When bees pollinate from this plant, their honey is more potent than standard honey bee honey, thanks to its active ingredient Methylglyoxal. 🐝
Manuka honey's antibacterial properties are what set it apart from traditional honey. Additionally, Manuka honey has antiviral, anti-inflammatory and antioxidant benefits.
Did you know that besides fruit ingredients, Taura also offers inclusions with honey?
4. Rosemary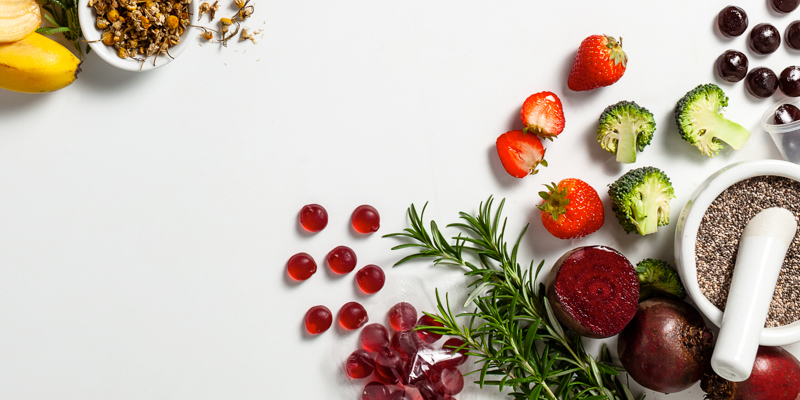 This Mediterranean herb tastes great on oven potatoes but did you know it also offers health benefits? Rosemary is known to improve working memory. It improves digestion, skin elasticity and it also boosts the immune system.
Our food technologists have found that rosemary & apricot are a great flavor pairing.
5. Active selfcare
Active selfcare is booming: +136% rise in e-commerce sales of herbal supplements, 126% rise in multivitamins (Stackline.com), 215% rise in women's health products (PRnewsline.com): figures which show that consumers are taking an active role in their health.
Did you know active ingredients get really tasty in fruit gummies?
6. Lavender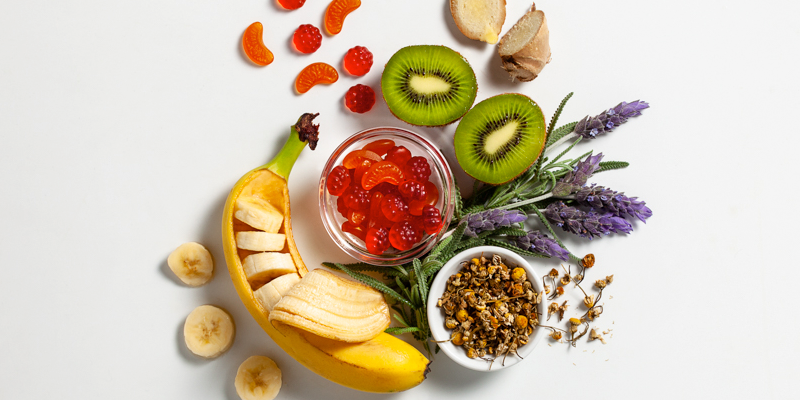 This beautiful and lovely scenting purple plant typically grows in Mediterranean areas and is known for its fresh floral scent.
Lavender has a relaxing and calming effect, increases concentration and immunity and helps to improve your sleep.
7. Natural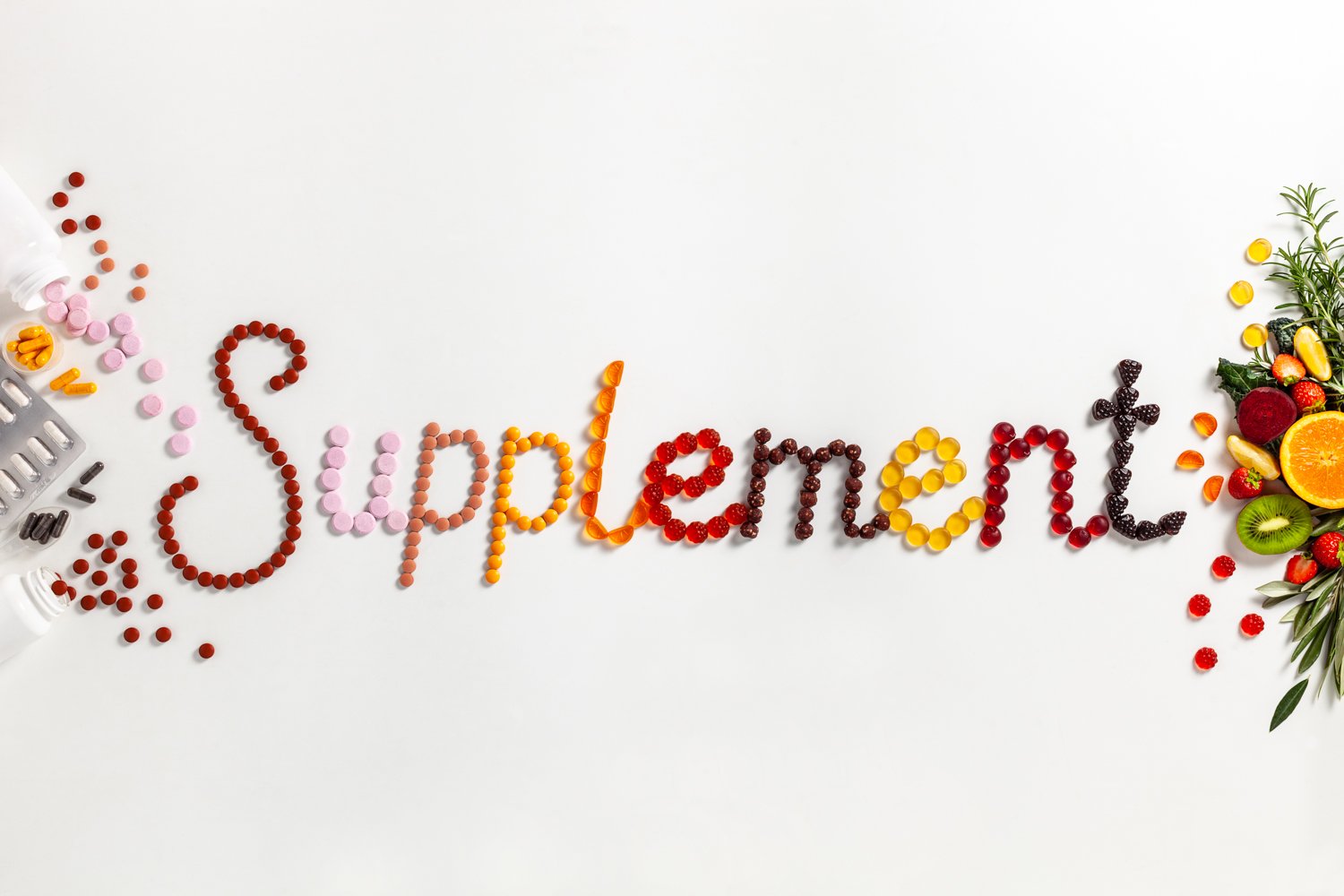 Consumers are very receptive to alternatives they perceive to be more natural. Within health and wellness culture, high levels of supplement usage across demographic groups reflect a preference for "natural" remedies and lifestyle changes compared to use of pharmaceuticals (according to Hartman's Health + Wellness 2019 report).
The idea of food (and supplements) as medicine is now mainstream. Read our blog about blurring lines between snacks & food supplements to find out more.
8. Encapsulated Iron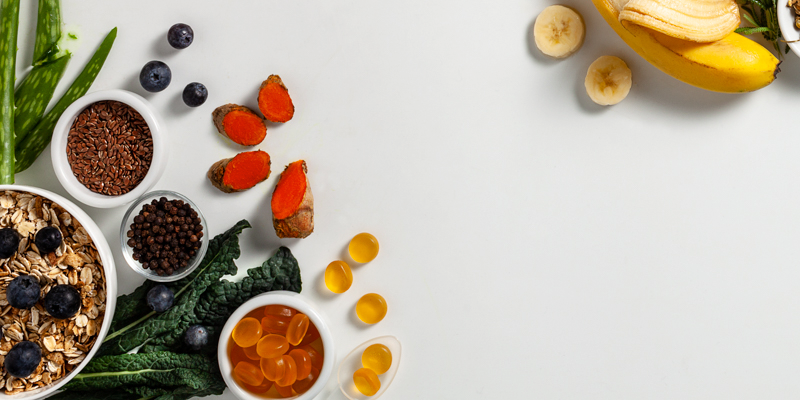 Iron is an important mineral required for a number of essential cell functions, yet iron deficiency is still the most prevalent micronutrient deficiency in the world today. Encapsulation technology makes sure that the unpleasant off-taste of iron is significantly reduced. 🙌
Our team has done successful tests to include encapsulated iron in fruit snacks, to turn them into a fortified fruit snack.
Download our Functional Fruit product brochure.
9. Echinacea
Immunity searches on Google trends have increased 100 times (specifically related to food and drink) globally compared to the past 12 months. Echinacea, also known as purple coneflower, became a popular herbal remedy for the prevention and treatment of infections in the early 20th century.
Long before that, it was used by native American tribes to treat wounds, coughs, colds, pains and fever.
Did you know that Taura's fruit-based ingredients are an excellent delivery system for active ingredients?
10. Spinach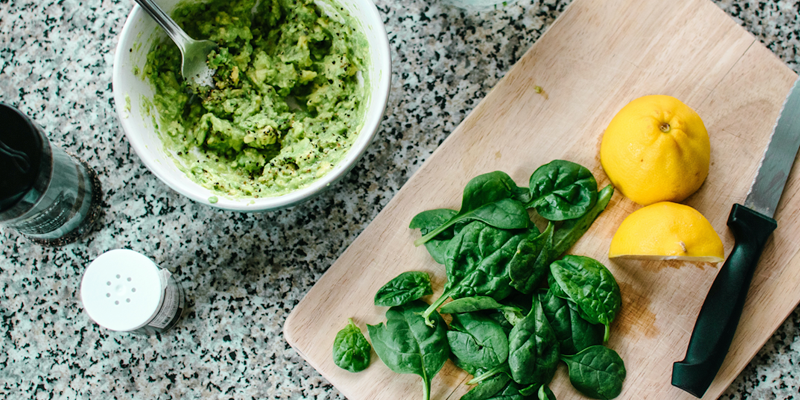 No wonder Popeye the Sailor Man lived on this wonder vegetable. Spinach contains a lot of iron and iron plays a central role in the function of red blood cells which help in transporting oxygen around the body, in energy production and DNA synthesis.
Spinach is also an excellent source of vitamin K, vitamin A, vitamin C and folate as well as being a good source of manganese, magnesium, iron and vitamin B2.
Did you know Taura also creates vegetable pieces, not only fruit pieces?
© Photo Lisa Fotios on Pexels