Well, unlike the title above, this blog is not about the straightforward texture of chocolate, a texture which can oversimplified be defined as how smooth or grainy the chocolate feels in your mouth.
Neither is it about chocolate mouthfeel, which is a much more complex, interesting, but also debatable aspect of chocolate. Standard we evaluate mouthfeel as intense, buttery, mellow, or clean…etc. But in all honesty, it seems we have not yet completely cracked a meaningful way of describing mouthfeel, as we find mouthfeel descriptors often crossing the thin borders between taste, texture or flavor.
So, what is this blog about?
Well, it is about how investigating different texture combinations in chocolate products can influence so much more than "simply" the pleasure of eating or an extra descriptor on pack. Our Category Manager for Chocolate & Confectionery, Gwynnie Hagen, has gathered a few interesting options for you.
1. Texture as a means to push towards clean label without affecting taste or fun
Food texture is linked to food quality as texture indeed seems to be strongly linked to the perceived quality of food. Here it is that we perceive an increasing need from the food industry to get texture right in combination with improving on the nutritionals of the products.
The food industry is really being proactive in wanting to reduce problem nutrients like salt, sugar and fat, while maintaining fully consumer satisfaction. Small modifications in textures are a really good approach to achieve just that.

Especially in chocolate this is a valid approach: it's a difficult line to walk between the dominant need to keep indulgence and taste at the first place whilst at the same time building almost unperceivable bridges to a different nutrient declaration.
By bringing in a lighter crunch or fruity sweetness a change in product nutrients can be easier accepted as the taste will be improved and as the product itself will be lifted upwards to a more premium level.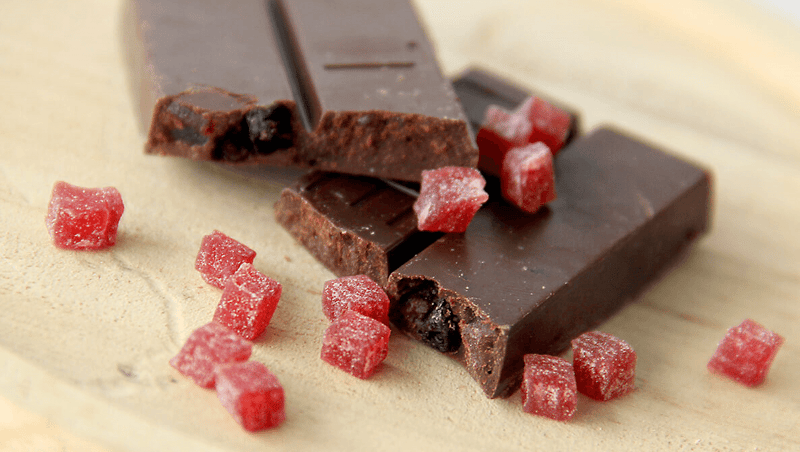 2. Smartphone-proof
Do you know the feeling? Just when you take a bite of that super-perfect liquid caramel filled chocolate your phone rings? Bye bye pleasure, hello panic. How to take the call without having it sticky afterwards? Welcome to human majority…we have all been there!
Let's agree that getting rid of these super tasty chocolates is not an option! And the same goes for the phone, that is here to stay. So how to solve this?
The issue here is clearly caused by the texture of the filling: it is delicious but simply not smudge proof. By keeping all focus on taste and indulgence but keeping texture in mind, new developments can reach a broader use and consumption. E.g. instead of liquid caramel, go for a soft indulgent caramel or dulche de leche piece. Or cappuccino, latte macchiato, honey... The same would apply to choosing fruity pieces over liquid fruit filling in tablets and pralines. And where the liquid filling stays – after all it is yummy too- make sure the product is really bite size. An easy-to-pop-in-your-mouth beats a large tablet.
Depending on your needs and positioning, a focus on smartphone-proof snacking is a matter of adding one extra criterium to your development process, but it can make a difference in the success or failure of a newly launched product.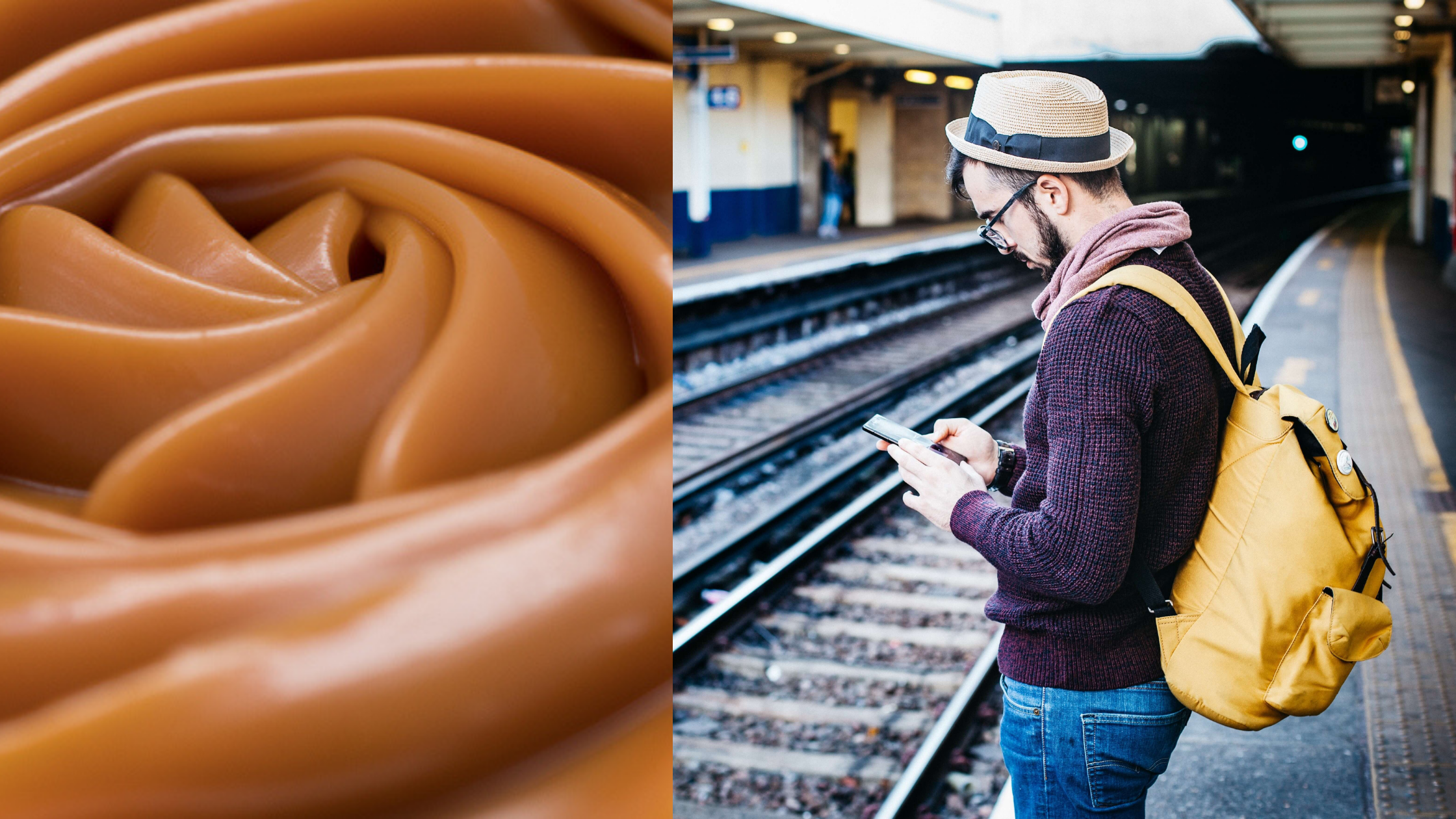 3. Bite size premiumization through texture
Bite size! Bite size makes consumption easy and it is an elegant solution for portion control. Mini formats are also the perfect smartphone-proof snack. But it is truly not easy to stand out and differentiate in the myriad of available bite size chocolate products. We have looked at possibilities to stand out and have found some nice examples.


Bite size & Fun
Smarties Buttons bring the bright colour & crunchy texture of smarties in a chocolate button. "All good things come in small packages", announced Smarties UK in January 2020. KitKat's Birthday Cake limited edition is also an excellent example of bite size happiness with inclusions and adorable rainbow sprinkles.

Image credits: Smarties UKI Twitter and Taste of Home


Bite size & High-End
The chocolates of Belgian Chocolate Master Pierre Marcolini are a successful example of bite size luxury and they are neat and smartphone-proof (Source: Marcolini). Chocolate balls with a fruit centre are another pleasant format to bring luxury treats in a neat and small portion. The fruit centre can even be enhanced with crunchy chia seeds, quinoa or puffed rice.


Image credit (right): Marcolini
Take Aways
Texture in chocolate means much more than bringing us a sensational mouthfeel. Our 3 take-aways:
As texture is linked to perceived quality and perceived health in food, it can become a means to push towards clean label chocolate without affecting taste or fun.
Smartphone hygiene rules: tasty chocolates with smudgy fillings can be redesigned into tasty and smartphone-friendly formats
Texture for bite size premiumisation: a smart way to prepare for a successful chocolate launch is to check the "bite size & fun" or "bite size and high-end" factor
Did you know
that our R&D team helps to find winning fruit & chocolate combinations for your next product development?