Dietary fibres offer a broad range of health benefits. An adequate intake of dietary fibres is essential to promote general health and to prevent several chronic diseases. A daily fibre intake of 25-30 g reduces the risk on cardiovascular diseases, type 2 diabetes and colorectal cancer 15 to 30%.

However, there is still a large gap to fill between the recommended and the actual intakes of dietary fibre worldwide. Even people who consume 8 portions of fresh fruit and vegetables per day, still need to add other fibre rich foods to their diet, to achieve the recommended intake levels. This is a valuable opportunity for snacks: they can become a delivery system for fibre.
Download our Whitepaper with insights about high fibre snacks.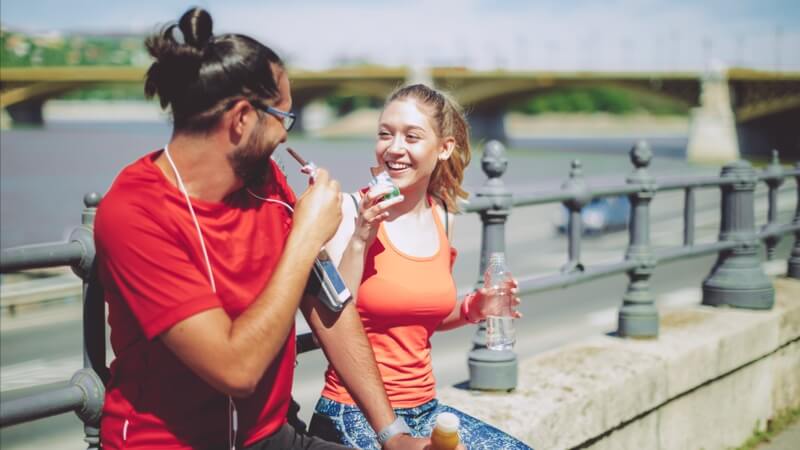 Snacks as a delivery system for extra fibre
The role of snacks has changed impressively in recent years. Snacks are no longer just an in-between-meals eating occasion. 3 key factors are driving the changing role of snacks:


SNACKS BECOMING REAL MEAL OCCASIONS
Eating habits have changed, due to changing consumer lifestyles. Consumers are more on the move, they have less time to prepare food, so they look for portable meal formats that are in the same time nutritious. This means a big change for the role of snacking. From an in-between-meals moment, snacks have now become real meal occasions.
The consumption of healthy snacks is growing due to their ability to meet various dietary requirements such as sugar-free, low salt content, low cholesterol levels.
RISING AWARENESS FOR HEALTH & WELLNESS
Next to a group of consumers with specific dietary requirements, there is a large consumer group taking a holistic approach to their health. This group is looking for snack products that can enhance their health and wellness with functional ingredients such as protein, fibre and vitamins. 49% of consumers make sure that every meal they eat contains fruit or vegetables, 45% are actively trying to improve their health through their diets. 55% of shoppers eat more healthy snacks than unhealthy, says The HIM Healthy Snacking Report 2018.


12,8 % growth in snacks with high fibre claim in Europe
Mintel NPD data show a rise of 12,8% in snacks with a high fibre claim (> 6g fibre / 100g) since 2016. In the Top 10 of health associated claims, "high fibre" comes at the 4th place. It is clearly a promising niche within healthy snacks.