Texture is a standout theme in 2020 and three mega-trends are driving the increased interest in texture: plant-based, clean label and sugar reduction (Source: Food Ingredients First). These three health-driven trends are inspiring reformulation.
Texture is both exciting and extremely challenging from a technical point of view, which makes it a great topic to dive into. In the coming weeks, we will be talking with some category experts in multiple packaged food categories where we see growing opportunities for texture innovation. Today we kick this Texture Blog Series off with Erik Nadig, Taura's Category Manager for Nutritional Bars.
The Bustling Bars Category: Key Data in a Nutshell
The snack bar category is worth $1.95 billion and the Top 5 biggest bar-consuming markets are the US, Canada, Australia, UK and Germany, with Japan following closely. The below graph from Mintel shows the evolution per capita of consumption for the next 5 years. India, Turkey and China clearly show the most opportunity for growth, although still with much smaller volumes than the Top 5.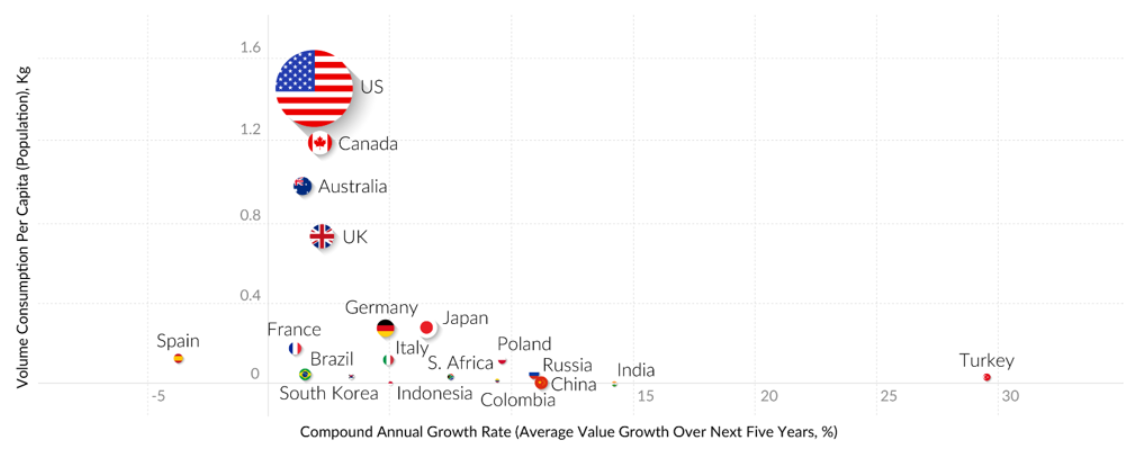 Infographic credit: Mintel, A Year of Innovation in snack bars, May 2020.

Lots of innovation is happening in the snack bar space, and there are many players in the arena – including both established brands and upcoming smaller brands. In general, the bars market can be subdivided into three segments (Source: Fooddive):
1. Granola bars: while this is a popular segment that most people know and love, it is important to note that sales dropped 3% between 2017 and 2018 (Source: IRI).

2. Nutrition and health bars: in the same period, we also saw the rise of this bar category. Sales increased 3.5% and cleaner label & healthier options were the driving force. There are many interesting things going on in this market segment: the lines between confectionery & healthy snacking are blurring a bit, with newcomers like M&Ms, which announced the launch of 2 protein bars in July 2020.
🎯 Growing focus on all fruit bars
Within the nutrition and health bars segment, there has also been a growing focus on all fruit bars. Although chocolate is still dominating the flavor palette in the nutritional bars category, peanut butter and fruit are expected to show steady growth between 2020-2023 (source: Market Research Future: Nutritional Bar Market, August 2020). All fruit-bars are a healthy option but quite challenging from a development point of view. Creating a great tasting fruit bar, with a pleasant mouth feel, non-sticky and with a clean ingredient deck is an art. Have you checked the number of fruit bars that Amazon offers as bestsellers? There are 100 suggested fruit bars to choose from – amazing!

3. Specialty bars: last but not least, this niche within the snack bars category is inspired by specific diet trends, such as plant-based, paleo and keto.


The COVID-19 Effect on Health and Nutrition Bars is Temporary
According to a Bernstein analysis, health and nutrition bar sales slipped 5.8% in March and April 2020, as people remained at home and were less in need of on-the-go nutrients and quick-snack solutions. After this short-term dip, the analyst firm predicted the nutritional bar category will return to overall growth on the strength of "mega dietary trends such as wholesome/natural and high protein/low carb" (Source: Fooddive)
In line with compound annual growth in the snack bar category (globally between 5 and 10%), our own data is showing an increase of 12% in projected value for nutritional bars. The continuing growth in bars and the rising importance of texture in consumer eating experience are both important reasons to have a closer look at specific texture challenges in this category.

Erik Nadig, our Category Manager Nutritional Bars, showed us 5 ways to use texture as a differentiator in the nutritional bars category.


1. Decadence of pastry filling in a bar format
Who doesn't love a gooey fruit filling that reminds you of your favorite pastry? What if we told you if could also bring some better-for-you decadence to snack bars? Visually and texturally intriguing pastry in oblong or rectangular shapes is trending and has found its home on Instagram pages like @foudepatisserie and @antonio.bachour. They are true masterpieces and great inspiration to bring some excitement into fruit bars.

2. Multi-textural variety
Combining multiple textures gives consumers an unexpected mouthfeel, adding an element of surprise. Popular texture combinations include:
Crunchy and creamy
Mousse-like and crisp
But what if we want to take a differentiated, and maybe even healthier, approach to these texture combinations? Here are examples of ways we could approach this through innovation:


A luscious bar could combine soft, chewy fruit + crunchy meringue or cookie.
A protein bar could combine crunchy nuts or vegetables with soft chewy fruit, for a healthy and exciting eating moment
The addition of inclusions (e.g. chia seeds or rice crispies) to fruit can provide more satisfaction and textural variety
A fruit layer on a bar can add a different textural dimension when paired with a crunchy base

3. Which eating moment does your bar cover?
Texture preference is linked with the eating occasion. Consumers associate specific textures with certain times of the day. For example, many enjoy soft and puffy or crumbly snacks in the morning, crispy and chewy snacks for leisure-time and premium soft and puffy dessert textures in the evening. How about enjoying a light puffy dessert-like bar in the evening instead of crisps? We want the pleasure without the guilt and we want it to be easy to eat on the couch. You will find plenty of inspiration on Instagram with #puffedrice.

In May, Women's Health published a great article about healthy nighttime snacking, also advancing texture as a driver for snack choice: would you go for soft & sweet or crunch & salty?


4. Fruit pastes as a healthy binding agent for bars

Fruit pastes can deliver the same textural indulgence as confections whilst being healthier for you in a bar format. The freshness of fruit brings a pleasant and tasty alternative to more commonly known binding agents such as date paste. It gets even better when you think of taste blends, like mango-passion, or strawberry-rhubarb.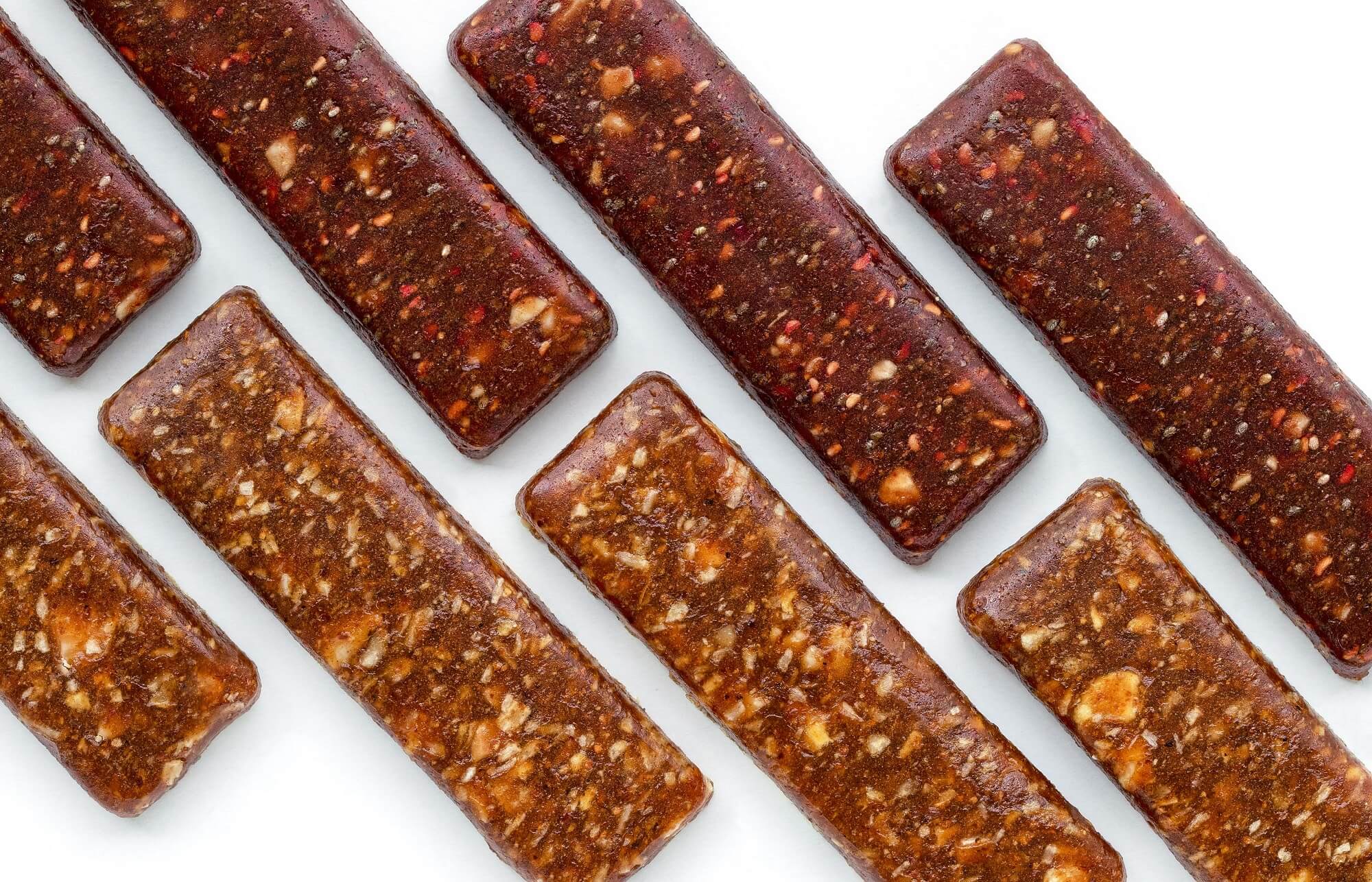 Improved texture for fortified bars


Fruit pastes and fruit pieces can be a delivery system for functional ingredients without negatively impacting the texture of the finished product. For example, some functional ingredients formulated into the base of a bar can dry it out, but by putting these functional ingredients into fruit pieces or fruit paste you can avoid this issue.
5. Is your nutritional bar Smartphone-proof?
A sometimes overlooked but important feature for snacks: is it easy to eat (without spilling or crumbling or getting sticky fingers)? You could call it the smartphone-proof test: making sure that your bar can be easily consumed by people while handling their phone or while gaming or working on their laptop. Sticky snacks on the go are a no-go, as we read on Snacknation.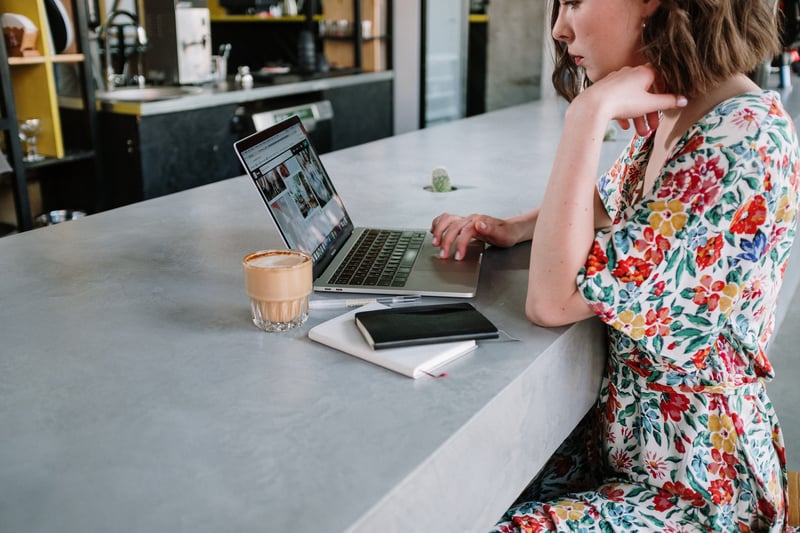 How can we help you?
If you are working on challenging innovations in nutritional bars, we would be more than happy to listen and help! Get in touch with us, or have a look at our Capabilities for Nutritional Bars.


Up next
This was the first post in our Texture Blog Series. In our next post, we'll talk with William Angleys about texture trends in the bakery category. Stay tuned!