How can you bring fresh ways of innovation into a traditional sector like bakery? Successful new product development often happens by incremental innovation. In fact 95% of new products fail (source: Masschallenge.org), and incremental innovation allows innovation without excessive risk. Such an incremental innovation strategy in a traditional sector like bakery has 3 goals.
First, it allows a company to grow sales and profits of existing products by slightly modifying functionality. Second, it strengthens the company's current position and ensures it is future-proof. And third, incremental innovation offers efficiency gains, helping to stabilize existing business.
Why innovating in baked goods matters
The Gen-Z Factor
Bread and sweet goods are hot. Bread consistently scores well with Generation Z, even before the pandemic. Young consumers enjoy baked items throughout the day, especially for breakfast. ABA (the Amercian Baker's Association) and GenHQ (The Center for Generational Kinetics) surveyed more than 1800 millennials in 2019 and found that 75% had bought bread within the past few days and 60% had bought sweet goods in the past week (Source: Bakery & Snacks).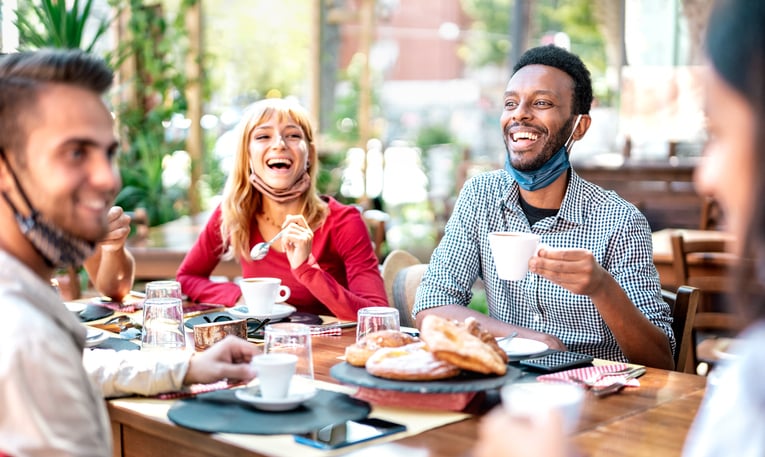 Less is More
Less is more, not only in terms of portion sizes, but also in terms of retail choices. If we look at portion sizes, Gen Z loves bread and sweet baked goods more than we think, but they would like to see smaller portions and less waste. Freshness is key. If we look at retail choices, we see that the Covid-crisis has pushed some items off the supermarket shelves. "We all did great with less," said John Ross, CEO of IGA (Independent Grocery Retailers) in July 2020, "so now is the time to think about how we move forward." During the pandemic, consumers had the reflex to rely on trusted brands. The retail trend went to selling fewer SKUs, while still offering shoppers enough choice. Line extensions of trusted brands clearly have a step ahead here.
How Repurposing can be the Guiding Principle
Repurposing the format

There are so many creative ways to give a new spin to existing products. A fun way is to rethink an existing successful product into a new format. Think about turning the legendary and luscious German black forest cake into a cookie: tart sour cherries combined with delicate dark chocolate bitterness in a cookie that is crunchy on the outside and soft on the inside (Source: Taura Destinations Campaign - Visit Germany). Or how about bringing the atmosphere of French Orangette to a chocolate muffin: turning a classic chocolate candy into a cake is fun yet trusted.





Repurposing classic flavours with a new twist

Pairing a classic familiar flavour with an exciting new one is a smart way to innovate. An example, spicy notes have been on the rise for a while. A familiar flavour like cherry can be paired with chili, and when dosed well, it brings refined flavour and excitement in a cookie, a cracker or in bread.





Repurposing eating moments



Occasions are changing and with them, also flavour choices. Innova Research found that

indulgent choices are no longer reserved for desserts and treats

, but also are rising in the breakfast segment (Source: Food Ingredients First ). Innova researchers found that the pandemic has increased consumers' desire for comfort food, resulting in a rise in indulgent flavours. The same trend is confirmed by Mintel, in their Cookies for Breakfast Report of January 2021: familiarity is a significant factor in consumer decision-making, so brands that can successfully bring the image of trusted products to a new category will be rewarded.

Brown flavours, cake, cookie and waffle flavours are

crossing over

to cereal and bars. How about a caramel inclusion in a mini loaf, or a sweet slice of brioche with mixed berries or

dulce de leche

? Another good example are Oreo O's: bringing the childlike spirit of the iconic cookie to the adult cereal aisle.


Takeaways
Bakery brands are in an excellent position to innovate in the post-pandemic era. With the renewed interest in home baking and in indulgent treats, the context is beneficial for new launches. Even if shelf space in retail becomes more limited and if the trend goes towards less SKU's, trusted brands are in a good position to innovate, by flipping innovation incrementally: repurposing formats, flavours and eating moments are the way to go.
Learn more
We created a guide that will help you to innovate in baked goods using real fruit inclusions, without the manufacturing challenges.